Mucilage Spreads Everywhere, Affects Bottom-Dependent Creatures"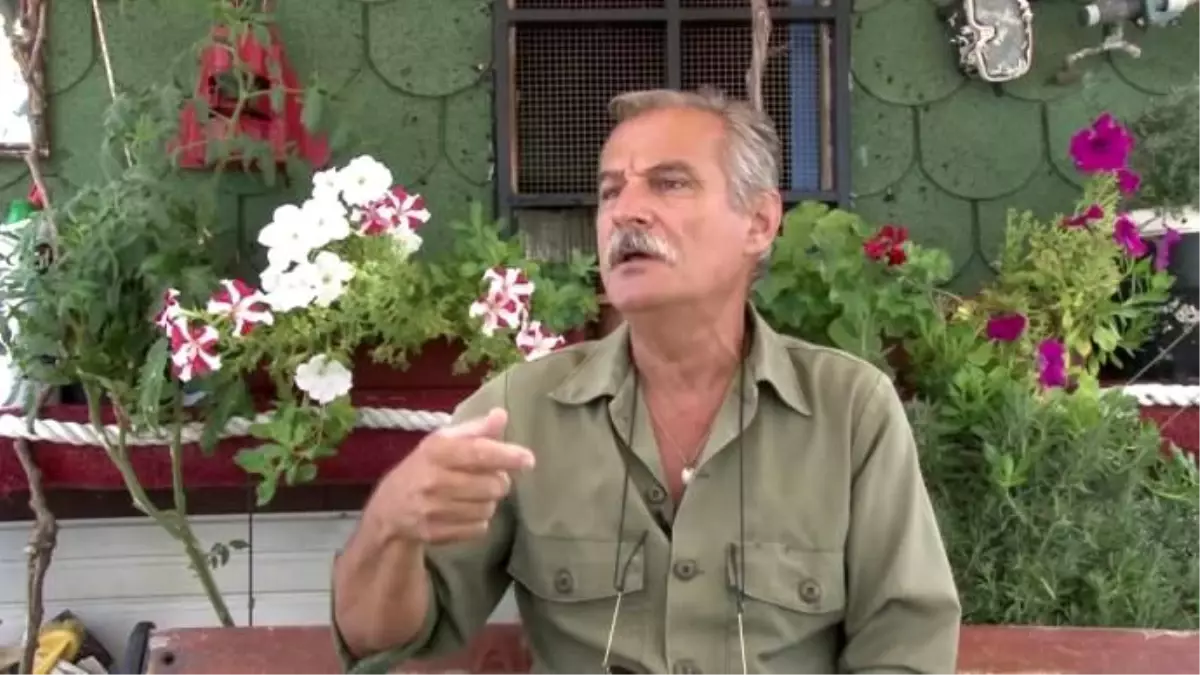 Atahan Özkanlı's interview… We talked to Büyükada fisherman Serço Ekşiyan, both the first and only coral transplant in Turkey, and how mucilage (sea saliva) that has recently taken over our seas affects sea creatures.
Atahan Özkanli's interview…
with Serço Ekşiyan, the fishman from Büyükada TurkeyWe talked about the first and only coral transplant in Turkey, and how mucilage (sea saliva) that has affected our seas recently, affects sea creatures.
Can you tell us how the coral transplant process first started?
Coral transplant performed for the first time in Turkey İstanbulIt came to the fore when construction activities were carried out in Yassıada in 2015, when excavations and soils spilled into the sea, collapsing on the corals under the sea and causing death. Status Assoc. Eda Topçu and Adalar Life by Sea and Sport We identified it together with Volkan Narcı, President of the Club. after Yassıada Sivriada In order to save these corals, we started a study to move them, and we decided to move them to Neandros (Rabbit Island).
How were the corals transported?
We have identified the stones to be moved. However, the stones had to be cleaned with a wire brush. The stones were covered with nets. We cleared the rocks for three days. The stones had to be placed in their new places one inch apart. We cut pieces close to ten centimeters from the vibrant orange (Eunicella Cavolini) coral found in Sivriada. We cut one from a coral like a tree. We were putting thirty corals in jars thirty meters down and leaving them in our cold air chain on the boat. We used to cover the jars with dark covers. It is a very demanding job. We were reaching Neandros Island in over an hour. We were doing our second dive.
How much success did you have after moving?
We would be successful if the corals lived at twenty-five percent. We achieved ninety percent success. Because we were following it periodically. We planted one hundred and ninety roots in 2019. In 2020, the pandemic intervened and the work stopped. The mucilage incident in the Sea of ​​Marmara in 2021 broke our business. It was accepted by the ministry as a result of our efforts that nets and anchors should not fall on the corals since this is the first and only coral transplant in Turkey and it was done with the permission and knowledge of the ministry. With the decision numbered 3817 signed by the President and published in the Official Gazette on April 10, 2021, Neandros (Rabbit Island) was declared a sensitive protection area. Thus, the ban against fishing became final.
How did mucilage affect corals in the Marmara Sea?
The unthinkable is that the mucilage protection field doesn't listen. After the mucilage started, during the dives we made, I saw that there was always mucilage on the corals and I cleaned it with my hand like a fan. Because they protect themselves. There are breathing difficulties and feeding difficulties. They have an enemy on them. I cleaned it with my hand, but after 1-2 hours it will fill them again. We clean by shaking our hands. Mucilage is not what we see on the sea. A hundred times of it is under the sea. It starts at six meters, intense up to 30 meters. The most intense part is between 18-30 meters. The top of it is also very dense, you go down to six meters and it's like night diving. Various problems arose, such as the light not coming down and the inability to photosynthesize living things. Those rotting on the beach are producing bacteria, the bacteria that reproduce will consume excess oxygen. With this excessive consumption of oxygen, they will eat the oxygen of the creatures at the bottom, small fish, and there is a chain of trouble. Mucilage is dispersed everywhere and affects bottom-dependent creatures. It leaves it without air and food. I think these creatures will suffer a lot.
Source: Space Mag Turkey